Durham Intermediate School, Southlake, TX Sixth Grade Mathematics

Lance.Mangham@southlakecarroll.edu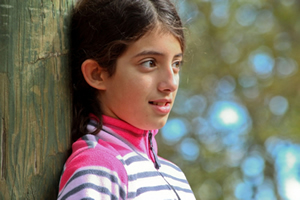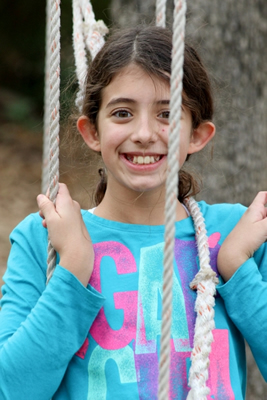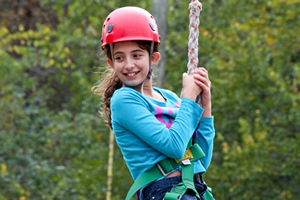 Elise Cerami
Mr. Mangham's homeroom and 1st/2nd period math class, 2013-14
We will love and miss you always!

Please consider a donation to the Elise Cerami Memorial Scholarship Fund
---

Packet, Performance, and Standings


The 8th season of the DFFL is now complete.

Top Student Teams
Top Stocks
Regular Season Champions
Super Bowl Champions
Super Orange Walrus Investors $105,168
Campbell Soup +34%

Emmett Slade Cloudy (23-5)

Jacob Welsh I Don't Know (20-11)

Stock Wars $103,648
Mattel +30%

David Rose Bruce Wayne (20-8)

Keddy Shore Starfare (21-10)

Money Men $102,409
Coach +26%

Katie Burlingame Hopefuls (21-7)

Allan Kleiman Allan's Flopper Academy (22-9)
2016-2017 ACCELERATED TEST REVIEWS

Algebraic Reasoning

Integers

Fractions

Equations

Inequalities & Proportions

Percentages

Test 1 - Test 6

Linear Equations

Measurement and Statistics

Geometric Relationships

Polygons and Circles

Dimensional Geometry & Probability

Pythagorean & Dim. Geometry II

Test 7 - Test 12


2016-2017 ACCELERATED CHAPTER PACKETS

Chapter 1

Chapter 2

Chapter 3

Chapter 4

Chapter 4 Part II

Chapter 5

Chapter 6

Chapter 7

Chapter 8

Chapter 9

Chapter 9 Part II

Chapter 10

Chapter 11

Chapter 12

Chapter 14

Chapter 15

Chapter 13

STAAR Review

STAAR Review 2

Chapter 16
Day 1
Scale Drawings & Symbols
Day 2
Apartment Size/Home Measurements
Day 3
3D Models & Slopes
Day 4
Real Estate & Home Statistics
Day 5
Isometric Drawings/Linear Relationships
Day 6
Home Inspection Records
Day 7
Electrical/Lumber/Flooring/Ramps
Day 8
Home Finances
Days 9-16


Complete Final Project

Extra Credit Project
LiveBinder Websites
Project Overview
Design Your Dream Home is a four week course on architecture. Students will wear many different hats: architect, building inspector, contractor, landscape designer, real estate agent and more. Combing a wide variety of math concepts (geometry, proportions, statistics, percentages) each team will design a complete floor plan for their dream home.
Day 1


Hunger Games Reaping

Day 2
Expected Outcomes

Day 3
Celebrity Hunger Games
Day 4
Tree Diagrams & Lists
Day 5
The Counting Principle
Day 6
Independent Events

Day 7
Dependent Events
Day 8
Are the odds in your favor?
Day 9
Permutations
Day 10
Combinations
Hunger Games Coordinate Graph
Reaping Analysis
Engaging students in probability, we look at math within The Hunger Games. Students participate in a reaping at District Durham and determine how their odds stack up compared to Prim and Peeta. Students design problems involving tree diagrams and the counting principle. To compare experimental and theoretical probability, they have a chance to simulate a Celebrity Hunger Games.


Day 1
Volume & Surface Area
Day 2
Applications to Animals
Days 3-4
Design A New Species
In Animal Shapes and Sizes, we examine the surface area and volume of various shapes by first using centimeter cubes. We take that knowledge and apply it to determinig why flying squirrels in the arctic are 50% larger than those in Central America and why African elephants have such large ears.
Challenge Website
LiveBinder of Stock Websites
Complete Stock Challenge &
Financial Literacy Packet
My Classroom Economy Site
Discover the stock market as your team selects a portfolio of stocks to chart over the spring semester. Will the Bulls or Bears have the advantage as the market climbs or falls?
Fantasy Football Website
In the fall all our students, plus many parents and teachers participate in Fantasy Football. Student will select a team of real NFL players with $75 million to spend. Each week the students will go online, look up statistics from the games that weekend and determine their weekly score.
COMING SOON!
Choose 4 songs that hit Number 1 on the Billboard chart in the 1980s. Using a variety of statistics determine which one was the biggest hit!

Data
Graphs
Project Overview
Student Projects
LiveBinder Websites
How could additional people aboard the Titanic have been saved that night? The RMS Titanic follows the ship from being built to setting sail and from hitting the iceberg to its eventual discovery. Students will use a wide variety of statistics, graphs, and measurement along the way.


Food & Restaurants Site
Menu & Restaurant Project
In Food & Restaurants the students will learn about food and nutrition, create a theme-based menu for their own restaurant, and complete income and expense statements.

Algebraic Reasoning
Chapter Packet
StarWars.com
Hasbro Star Wars
In Star Wars the students will learn about algebraic expressions with Kaadu Eggs, algebraic equations with Jedi Arenas, and apply their knowledge of variables and order of operations to various Star Wars formulas.
Integers in Sports Chapter Packet
Scholastic Integer Football
Flipping for Integers
Integer Golf
Sports offer a great way to learn about integers. In Integers in Sports, we analyze positive and negative numbers in a variety of sports. Golf is one of a few sports where is a negative score is a good thing. In hockey, a players plus/minus rating is a key statistic. In football running backs can gain big yardage and quarterbacks can get sacked for negative yardage.
---

Technology Overload?

DIS Math Class
Raising the Bar

---